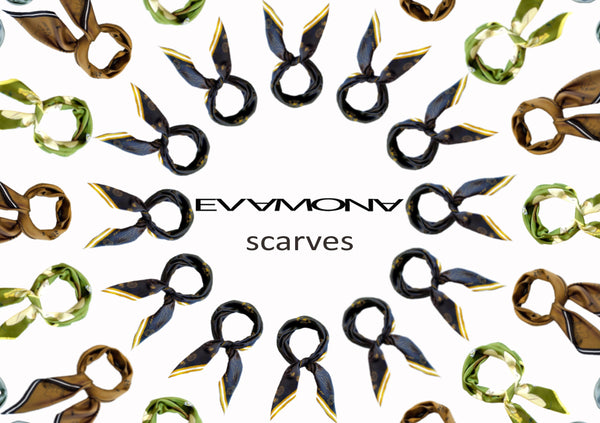 About
EVAMONA is a British scarf brand launched in May 2017. Creative director and founder of EVAMONA is the visual artist Evangelia Monastira.
Evangelia completed her Bachelore's degree in Fine Arts at Middlesex University in London. She has also taken courses at Central Saint Martins in London and holds a Master Degree in visual Arts from Exeter University, UK.
Travelling, people and nature is what inspires the artist to create. The creative process involves the combination of elements emerging from her artworks, photographs and sketches from her travel diary, which she infuses into her designs.
EVAMONA scarves are designed in a London studio and produced in Italy to the highest standard. They are all digitally printed on high quality silk twill, packaged by hand, offering a luxury piece of exclusive British design.
Follow us on instagram!